Investing in rural Georgia: Victory Real Estate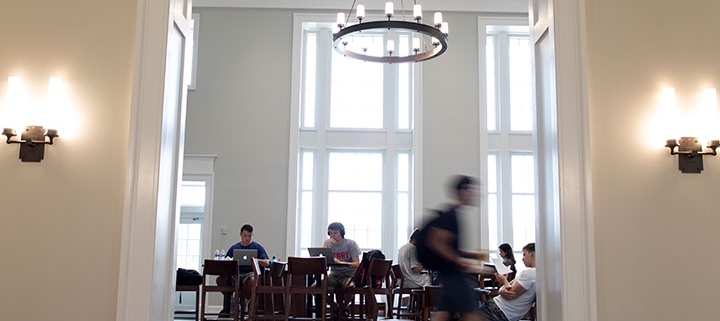 Alton Darby (BBA '69) and Kent Cost came together in the early 1990s to launch Victory Real Estate with the objective of creating long-term value and income by investing in neighborhood grocery-anchored shopping centers in the Southeastern states while also creating growth opportunities for its management and associates.
To accomplish those goals and objectives, a strategy of opportunistic acquisitions, development and redevelopment was employed; making improvements, changing uses, repositioning and stabilizing properties for long-term value. Maintaining good relationships with tenants, lenders and communities while seeking opportunity, whether in metropolitan, secondary or smaller markets where other developers and investors may have overlooked, has been a focus. Now, Victory is investing in the future and in young people through the University of Georgia.
Their personal commitment to sharing and providing opportunities to those seeking to grow and improve is at the core of Alton and his wife, Cathy's, commitment and support of the University of Georgia. Cathy shared, "Through the Darby family's and Victory Real Estate's support and involvement with the University of Georgia Commitment Scholarship Program, we believe the lives of a few young people with great talent may realize an opportunity that otherwise may not have been afforded them."

Ronnie Culbreth (BBA '77) joined the Victory Real Estate team in its early days. He has seen the company grow to its current state with almost 30 employees. While Victory Real Estate has always been involved with UGA through events like the Georgia Economic Outlook, when the company learned about the Georgia Commitment Scholarship Program, "we realized we had an opportunity to do something really special for students," says Ronnie.
Kent and Ronnie recently met three students who have benefited from the Georgia Commitment Scholarship funded by Victory Real Estate. The impact is apparent.
"We were greatly impressed with their drive, knowledge and initiative. They are clearly going to make positive contributions at the university and beyond."
Alton and Ronnie are from rural Georgia communities, Edison and Doerun, respectively. They were grateful for a chance to provide resources for students from similar backgrounds. Victory Real Estate, through generous investments in the Georgia Commitment Scholarship Program, is again seeking to make a long-term investment and help positively shape the future of Georgia's rural communities for generations to come.
https://give.uga.edu/wp-content/uploads/VREI.jpg
580
720
Caitlyn Richtman
https://give.uga.edu/wp-content/uploads/logo-campaign-uga.png
Caitlyn Richtman
2019-06-11 13:56:26
2019-06-11 14:26:34
Investing in rural Georgia: Victory Real Estate