The 1961 Club is a special group of donors, named for the year of desegregation at the University of Georgia, who share a passion for ensuring undergraduate student success.
Members of The 1961 Club support the Black Alumni Scholarship Fund with a gift of $19.61, $196.10, or $1,961. By working to eliminate financial obstacles, The 1961 Club removes barriers to education and keeps the doors open for students to attain a quality education.
Member Benefits:
An annual report of gifts to The 1961 Club, information about the scholarship recipients, and future scholarship fund goals through the Black Alumni Newsletter
Listing in the annual donors list published in the fall Black Alumni Newsletter
All donors who give $196.10 or more in a given fiscal year will also receive a special lapel pin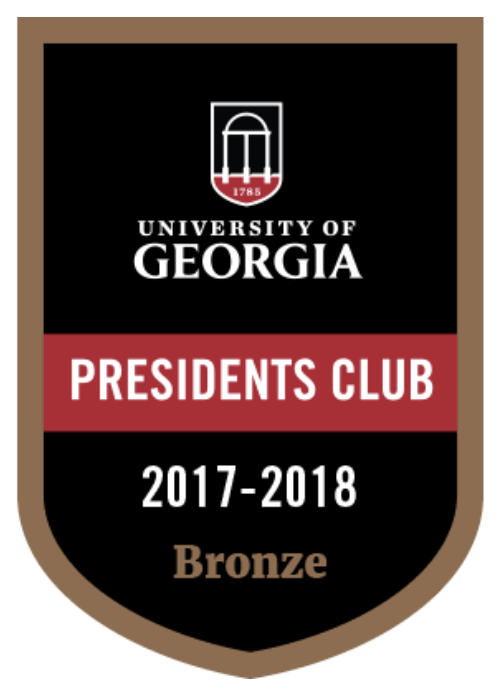 Donors of $1,961 or more are automatically members of The Presidents Club Associate/Bronze Leadership Level and privy to the benefits of that society.
On January 9, 1961, the University of Georgia changed forever.
Hamilton E. Holmes (AB '63) and Charlayne Hunter-Gault (ABJ '63) became the first African American students to register for classes at UGA. They were later joined by Mary Frances Early (MME '62), the first African American student to graduate from the University. Twenty years after they stepped onto campus, professor James Simmons, Jr. and Horatio Lanier (ABJ '77) established the Black Alumni Scholarship Fund with the support of numerous alumni, faculty and friends. Today, the UGA Alumni Association Black Alumni Affinity Group carries the torch through The 1961 Club, ensuring that students, regardless of socioeconomic status, have access to a college education.