Kellogg supports scholarships for future teachers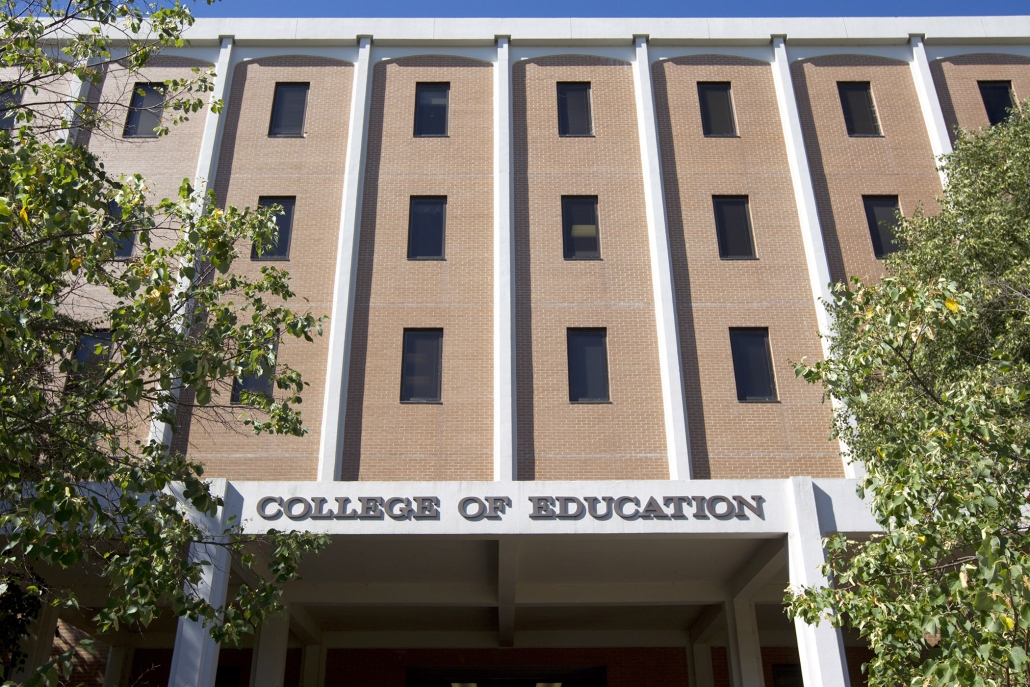 This story was originally written for UGAToday by Kristen Morales on May 31, 2018.
The University of Georgia was recently awarded a $500,000 commitment from the W.K. Kellogg Foundation to establish five scholarships aimed at helping future teachers.
The gift, which is matched through the Georgia Commitment Scholarship Program, established five need-based scholarships benefiting low-income students enrolled at UGA to study early childhood education.
"This is a tremendous opportunity for our students, and we are thankful for the support from the Kellogg Foundation," said Denise Spangler, dean of the UGA College of Education, which houses the early childhood education program and other teacher-preparation degrees. "Because our students spend so much time in local classrooms, it's difficult to maintain a second job with their schedule. Scholarship support is essential to help our students focus on their training."
The five scholarships were awarded earlier this year. They are renewable for up to four years if the students maintain certain academic standards.
The gift helps further the Kellogg Foundation's goal to support ways to help the education and development of children 8 and younger. Through collaborations with teacher preparation programs such as the UGA College of Education, the foundation aims to improve the effectiveness of those who work in early child development.
Scholarship support is essential to the more than 41 percent of undergraduate College of Education students who have unmet financial needs. Among students from low-income families, this unmet financial need, which can top $13,000 per year, is often more than their family's income.
Alexis Bryant, a rising second-year student who plans to study early childhood education in the College of Education, is one of the five students who received the scholarship. Coming from a single-parent household, she said she no longer has to rely on student loans to pay for expenses not covered by HOPE. The scholarship also expanded her options at UGA, and she was able to apply incoming credits to pursue both a bachelor's degree and a master's degree in early childhood education.
Part of the new Double Dawgs program, it allows students to maximize their HOPE dollars by combining graduate-level classes during their senior year. But because Bryant came in with college credit from courses taken in high school, she is on track to receive both her undergraduate and graduate degrees in 3 1/2 years.
"This scholarship changed my perspective on everything," said the Elberton resident. "At first, I felt like I was hurting my mom for having to pay so much money. But once I received the scholarship, and it was helping with my bachelor's program, my mom said, 'Do the Double Dawgs.'
"It just opened up more doors than I had intended to open in my college career."
Matching funds provided by the UGA Foundation through the Georgia Commitment Scholarship Program will enhance the Kellogg Foundation's commitment to removing barriers and opening doors for students—one of the three priorities of the university's Commit to Georgia Campaign. The program provides a one-to-one match for gifts of $50,000, $75,000 and $100,000 to endow need-based scholarships at UGA.
https://give.uga.edu/wp-content/uploads/UGA_education-college.jpg
1400
2100
Alvieann Chandler
https://give.uga.edu/wp-content/uploads/logo-campaign-uga.png
Alvieann Chandler
2018-06-19 20:05:42
2018-09-26 20:25:52
Kellogg supports scholarships for future teachers