YOU MAKE TOMORROW BRIGHTER
University of Georgia faculty and staff make a difference on campus every day. The Philanthropy at Work Society (PAWS) recognizes those who go above and beyond in their commitment to the university by making an annual gift.
Faculty and staff understand firsthand how much the university's work depends on private support. Contribute to a fund in your school, college or academic unit that is meaningful to you and improve the lives of students and our greater community.
Your power to make a difference brought us to today.
Just imagine where we'll be tomorrow.
Name:
Lynne M. Sallot, Ph.D., ADR, Fellow PRSA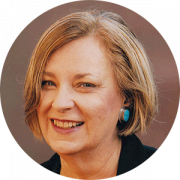 Position:
Professor Emerita; Josiah Meigs Distinguished Teaching Professor, Public Relations, Grady College of Journalism and Mass Communication
At UGA:
24 years
Beneficiary of gift:
Grady College Public Relations Education Fund
Why do you contribute:
The PR Education Fund provides travel support for our PR students to participate in national and regional professional conferences. These networking opportunities help our students get internships and jobs. My gifts to the fund have been a natural extension of my commitment to teaching at UGA. When I retired in June 2017, my Grady colleagues and friends in the PR profession contributed more than $5,000 in my name to the fund. That was the best retirement gift ever!
Name:
Derek Hammock, CPA (BBA '15, MACC '16)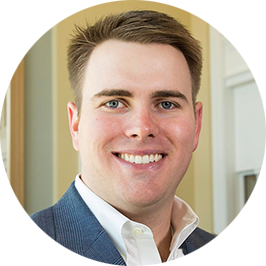 Position:
Director of Business Operations for UGA Athletic Association
At UGA:
One and a half years
Beneficiary of gift:
Institute for Leadership Advancement Endowment (Terry College of Business), The Georgia Fund
Why do you contribute:
I believe a University of Georgia education and its many benefits would not be complete without the impact of private giving. I give back for three main reasons: 1) As a way of saying thank you to UGA for the best college experience that prepared me for life after graduation, 2) to enhance the opportunities for current and future students, and 3) to help elevate the brand and value of a University of Georgia education.
Name:
Michael Lewis

Position:
IT Support Coordinator, Geology Department; former UGA Staff Council President
At UGA:
12 years
Beneficiary of gift:
Geology Fund and the Georgia Fund, both unrestricted accounts.
Why do you contribute:
Tuition, grants and state funds only cover part of the costs of our missions. The rest has to come from gifts. I had been giving to a number of charities when I became a Foundation trustee. I saw how hard both the Foundation's employees and volunteers work for this cause. With this experience, seeing what the Foundation does with gifts (both growing by investment and disbursing, not to mention soliciting), I decided to divert all of my charitable giving to UGA. It is the cause I know best. Most importantly, I get to see the people my gifts benefit every day.
Name:
Barbara McCaskill

Position:
Professor of English, Franklin College of Arts and Sciences
At UGA:
24 years
Beneficiary of gift:
The Georgia Fund
Why do you contribute:
In my classrooms, I see firsthand on a daily basis how financial support and resources for study, travel and cultural enrichment benefit students and make a lasting and beneficial impact on their lives.
?>