Endowment honors UGA Press Advisory Council member Peggy Heard Galis (AB '68)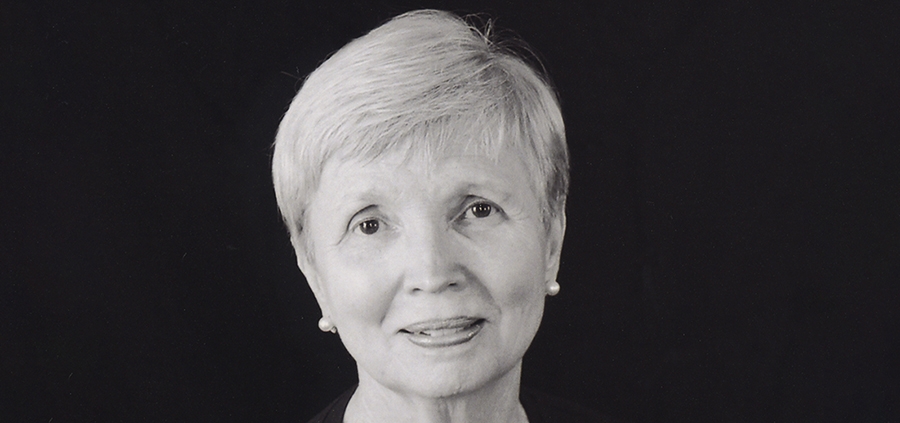 The University of Georgia Press created an endowment to fund a publishing apprenticeship program for students from UGA's graduate history program. The Peggy Heard Galis History Ph.D. Apprenticeship will allow history Ph.D. candidates to gain insight into and experience in the scholarly publishing process.
A giving campaign organized by the UGA Press funded the endowment. UGA Press Advisory Council member Charley Tarver made the lead gift and served as the fundraising chairperson, while Lucy Allen served as the fundraising co-chair and helped connect local and out-of-state contributors with the endowment. Because of Tarver and Allen's efforts, the campaign received nationwide donations now totaling over $100,000.
The endowment honors Galis for her many years of service to the press, the history department, and UGA. A resident of Athens, Galis and her husband Denny Galis are both graduates of UGA. She is a founding member and current vice chair of the UGA Press Advisory Council. She has long been actively involved in community, cultural and educational organizations, including the Clarke County School District, the Georgia Museum of Art, the Athens Clarke Heritage Foundation, the Southern Historical Association and the Southern Foodways Alliance.
"Peggy Galis is a human super-connector. We are thrilled to announce this teaching and learning program that honors her intellectual curiosity, her love of history and books, embodied in her deep commitment to UGA students and the UGA Press," said UGA Press Director Lisa Bayer.
The Peggy Heard Galis apprentices will be Ph.D. students in the UGA history department. The apprentices will receive an in-depth introduction to university-press publishing and participate in the process by which scholarly books are acquired, peer reviewed, developed, edited and approved for publication. In addition, they will learn how to communicate professionally with various parties in the industry, juggle multiple tasks at once and manage a project's status long-term.
"Peggy Galis is the history graduate program's secret weapon. She fundraises, hosts and promotes events, and asks astute questions of every speaker who darkens our door. Peggy is a PR department, development office, and Ph.D. dissertation committee rolled into one," said Cindy Hahamovitch, B. Phinizy Spalding Distinguished Professor of History at UGA. "How perfect is it that an apprenticeship designed to teach history graduate students how publishing works will be named in Peggy's honor?"
Apprenticeships like these enhance the UGA learning environment, a primary goal of the Commit to Georgia Campaign. With over $1.2 billion raised, the campaign has already transformed UGA by way of new scholarships, learning opportunities, facilities and more. To find out how to help build on the campaign's success in its final year, visit give.uga.edu.
https://give.uga.edu/wp-content/uploads/FeaturePhoto-AlumniBlog-PGHEndowment.jpg
423
900
Clarke Schwabe
https://give.uga.edu/wp-content/uploads/logo-campaign-uga.png
Clarke Schwabe
2019-05-28 21:14:16
2019-05-28 21:14:16
Endowment honors UGA Press Advisory Council member Peggy Heard Galis (AB '68)